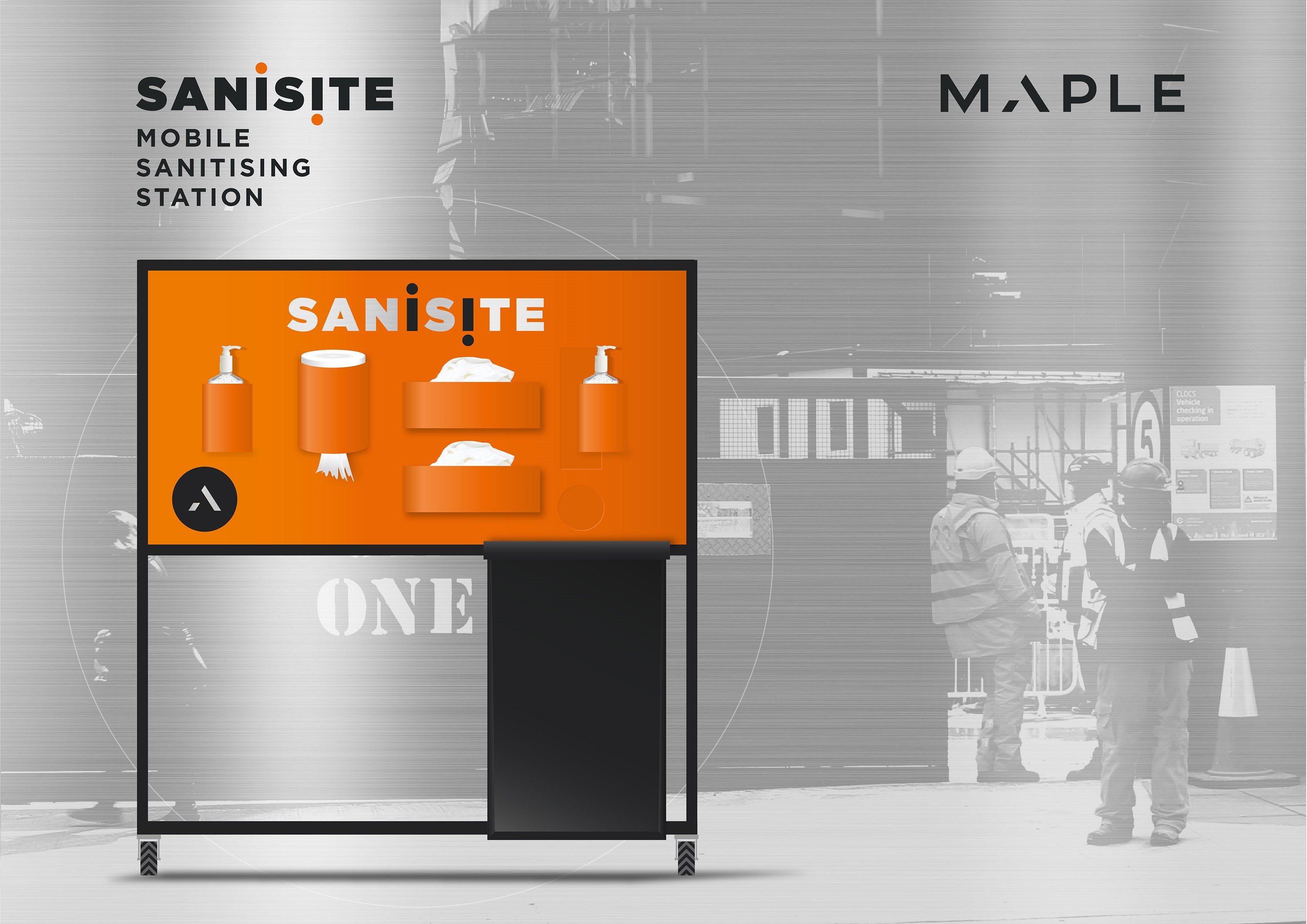 Intended features
Description
Size - mm
(W x D x H)

Aluminium construction

1000x750x1450mm


Two sanitiser dispensers
_
Storage pouch for gloves
_
Wipe dispenser
_
Hook-on bin
_
Industrial castors/wheels
_
Locks for wipe and glove dispensers - see video*
Key benefits:
a) Storage pods for hand sanitiser dispensers, latex and non-latex gloves, sanitising wipes
b) Can be positioned close to workers, tools and wipe-down areas
c) Durable welded aluminium frame
d) Avoids repeat visits to crowded areas (toilets, canteens)
e) Secure sanitiser products with convenient locks
f) Demonstrates employers commitment to a clean and safe environment
Join Maple's innovation think tank or place an order
Tell us what you think about our prototype Sanisite. How could we improve it? How could we use our skills to develop other products in response to the coronavirus crisis?