Rainscreen cladding

systems are designed to perform well in a number of areas. Firstly, as the name suggests, they must protect the exterior of buildings from the weather. They must also improve thermal performance (reducing heat loss and saving energy), meet fire and combustibility standards, and improve a building's appearance... all within a commercially viable solution for clients.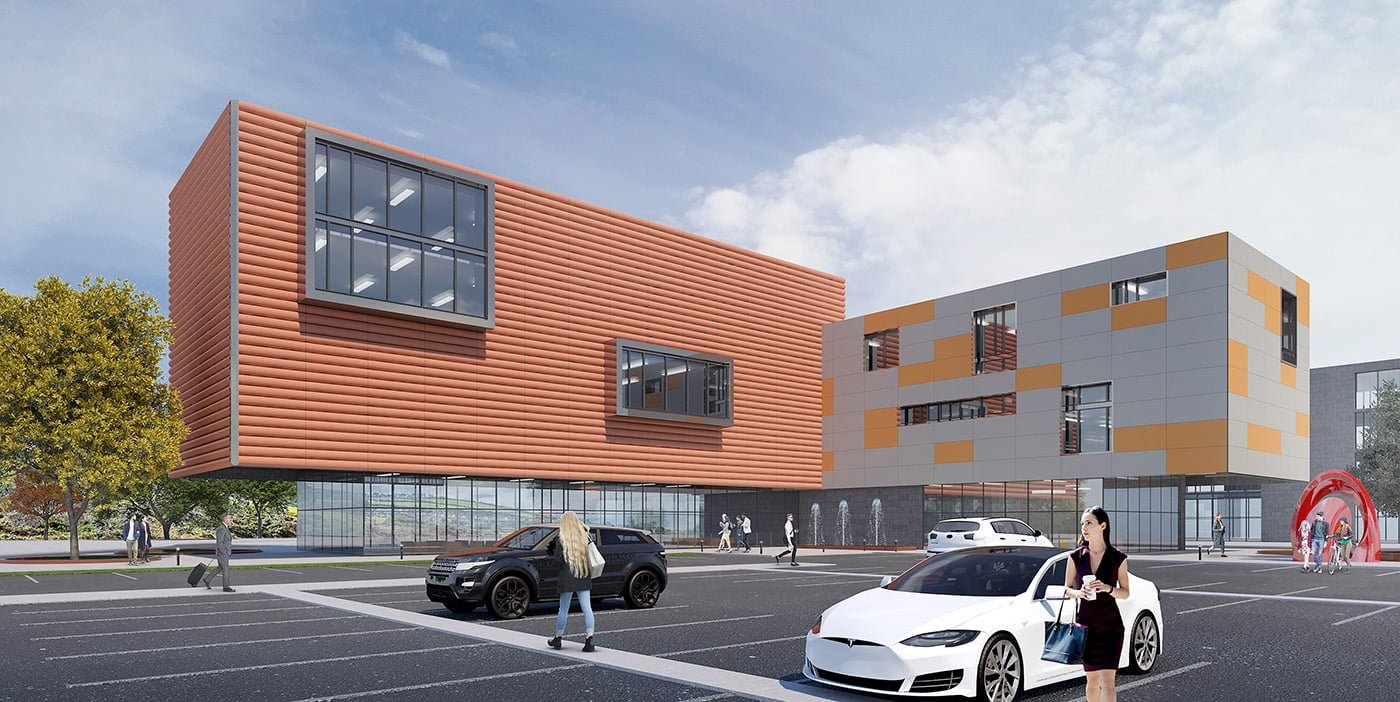 Technical gains
Performance-tested -our system uses non-combustible, A1 fire-rated materials, such as aluminium, stainless steel and terracotta clay, and complies with the following standards:
BS8414-2:2020 Fire performance of external cladding
CWCT Standard test methods for building envelopes, 2005
Vinci third-party load-testing for bracket strength
BS EN ISO 10211:2007 Thermal bridges in building construction – Heat flows and surface temperatures – Detailed
calculation
BS EN ISO 6946:2007 Building components and building elements – Thermal resistance and thermal transmittance –
Calculation method
EN ISO 10077-2:2012 Thermal performance of windows, doors and shutters - Calculation of thermal transmittance
BS EN 12524:2000 Building materials and products – Hygrothermal properties
BS 5250:2002 Code of practice for control of condensation in buildings
BS EN ISO 13788:2012 Hygrothermal performance of building components and building elements – Internal surface temperature to avoid critical surface humidity and interstitial condensation – Calculation methods
BS EN 12631:2012 Thermal performance of curtain walling – Calculation of thermal transmittance
Optimised sub-structure - Finite Element Analysis, desktop product design and prototyping have ensured that every element of the structure has been optimised to reduce the amount of material required and improve overall structural integrity.
Patent-pending design - Cutting-edge components of the rainscreen system, including primary brackets and insulation clips, are patent-pending. The innovative design improves thermal (U-value) and weather-sealing performance by reducing the number of penetrations into the fixing grounds - vertical insulation clips connect to the mullion and horizontal clips connect to the transom carrier to securely hold the insulation.
Wider bracket centres - Positioning fewer, higher thermal- specification and better load-bearing brackets at significantly larger centres reduces overall costs and cuts installation time. Weather seals are incorporated into the base of the brackets and the fixings to eliminate the risk of moisture ingress behind the weather membrane..
Environmental credentials - Our helping-hand brackets are reused or recycled after the support structure is fixed permanently, helping BREEAM projects achieve their sustainability goals. The design of the brackets allows the smallest possible footprint when installing the insulation – allowing fitters to ensure there are no air pockets (critical for thermal efficiency and fire protection).
Flexibility - All parts of Maple's rainscreen system can also be used as individual components – interconnecting with industry-leading materials, such as cavity barriers, stone wall insulation and breather/weather membranes.
Next Steps
To better understand our system, book a personal review using the form below. Of course, you could start by browsing through our online rainscreen system pages or downloading the brochure.
Send your Rainscreen Enquiry or book a personal briefing