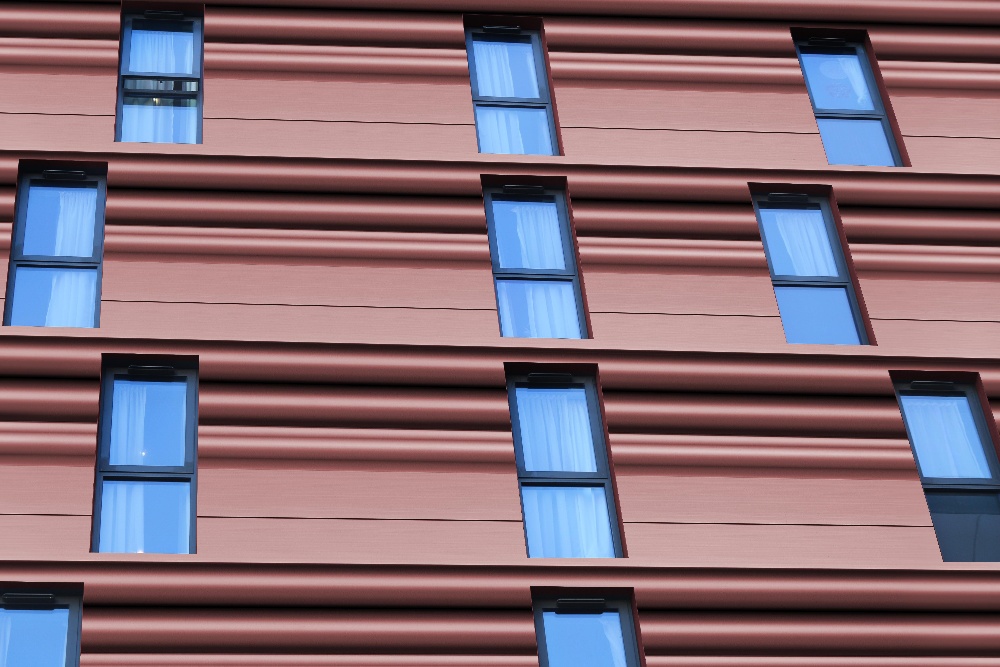 what is rainscreen cladding?
Rainscreen cladding is a system which is designed to protect the exterior of buildings from the rain, as the name suggests. Panels are fitted to sub-frame creates a ventilated cavity which when filled with insulation material can improve the thermal performance of a building and save energy.
What are the technical gains of Maple's rainscreen cladding system?
Our rainscreen cladding system uses A1 fire-rated materials and is CWCT-tested to meet current building regulations and brings technical gains for your project.
Optimised sub-structure - Finite Element Analysis, desktop product design and prototyping have ensured that every element of the structure has been optimised to reduce the amount of material required and improve overall structural integrity.





Patent-pending design - Cutting-edge components of the system, including primary brackets and insulation clips, are patent-pending. The innovative design improves thermal (U-value) and weather-sealing performance by reducing the number of penetrations into the fixing grounds - vertical insulation clips connect to the mullion and horizontal clips connect to the transom carrier to securely hold the insulation.





Wider bracket centres - Positioning fewer, higher thermal- specification and better load-bearing brackets at significantly larger centres reduces overall costs and cuts installation time. Weather seals are incorporated into the base of the brackets and the fixings to eliminate the risk of moisture ingress behind the weather membrane.





Environmental credentials - Our helping-hand brackets are reused or recycled after the support structure is fixed permanently, helping BREEAM projects achieve their sustainability goals. The design of the brackets allows the smallest possible footprint when installing the insulation – allowing fitters to ensure there are no air pockets (critical for thermal efficiency and fire protection).





Flexibility - All parts of Maple's rainscreen cladding can also be used as individual components – interconnecting with industry-leading materials, such as cavity barriers, stone wall insulation and breather/weather membranes.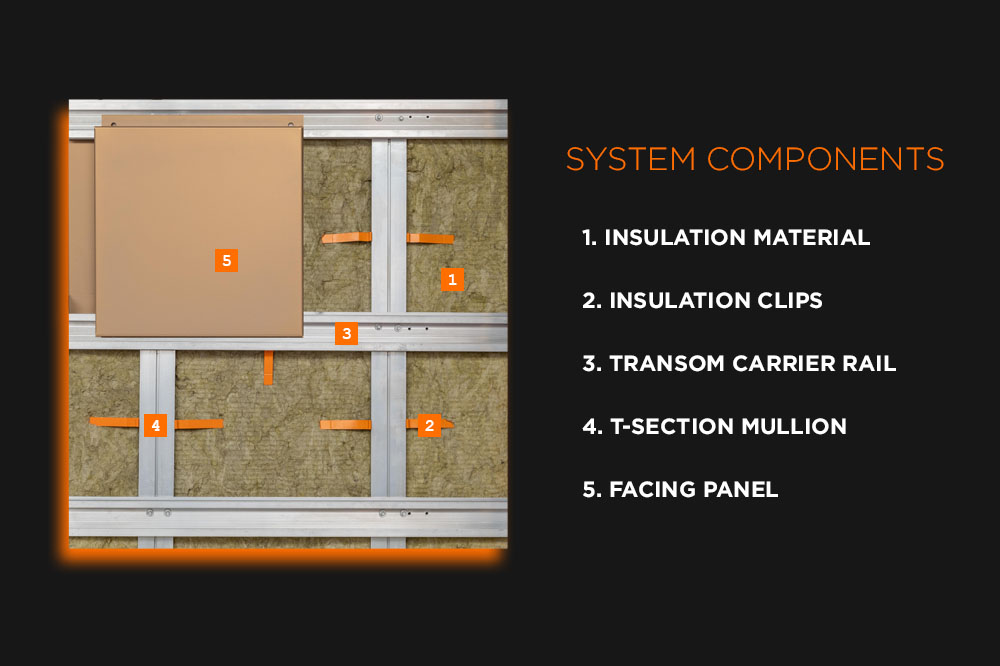 system options
Our panel options provide commercial benefits and add aesthetic value – with a choice of non-combustible materials that provide fire-retardancy performance.
Face-fix system

Hidden-fix system

Extruded slat system

Terracotta tile system
Download our rainscreen cladding brochure to find out more about the different system options.
Patent Number: GB2577691 - Improvement in and related to build-up walls. Date of Publication 08.04.2020.