Maple's twisted fin architectural façade for Leeds car park helps retail development win double award
The £165m Victoria Gate Shopping Centre has already been voted best shopping centre in the world.
Now, it has been named Yorkshire Building of the Year for 2017 by the Royal Institute of British Architects. RIBA also singled out Victoria Gate for its prestigious Yorkshire Award for 2017. Maple created the façade of the adjoining car park, mirroring the unique diamond-shaped cladding of the centre that so impressed the judges.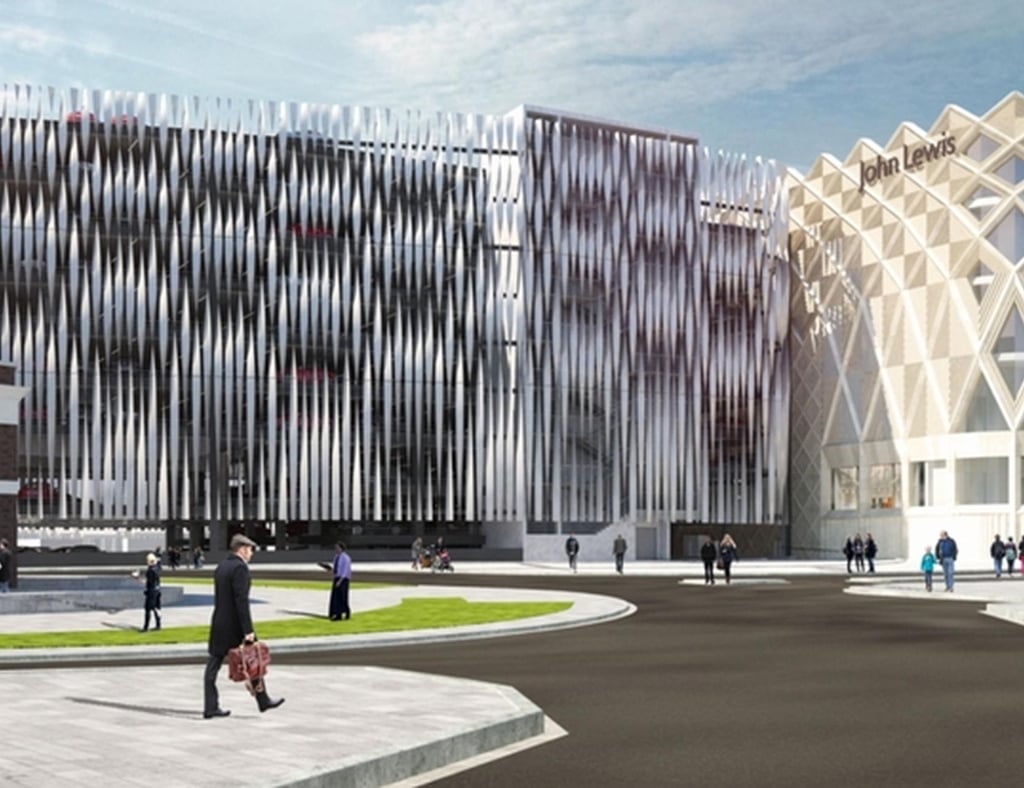 Original concept designs
We used twisted external fins to produce a stunning visual effect – diamonds of various sizes can be seen from all angles and sparkle in the light to complement the main building.
Victoria Gate responds to the challenges of delivering a successful large-scale building with a consistency of crafted feel which uses contemporary methods in developing design through to production, extending the architectural discourse on design and production of architecture in the digital age."
For more information, visit: Riba