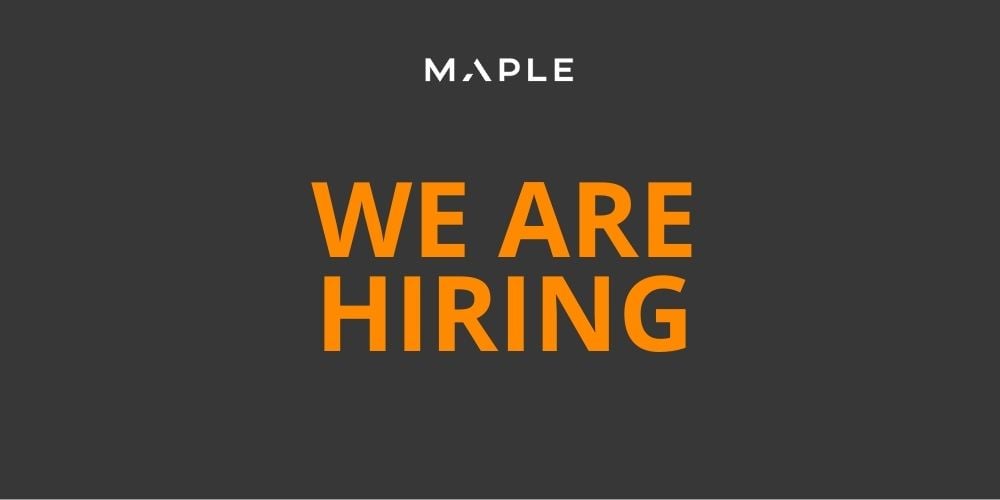 ARE YOU A

LOOKING FOR A JOB

IN PROJECT MANAGEMENT?


We're looking for a highly driven individual to join our team as a projects manager for the North Region (Birmingham to the north of Scotland). If you are also respected by your peers, and have the knowledge and passion to be part of a rapidly growing façade business, send us your CV.
Duties and Responsibilities
Collect and use management information from relevant department managers to manage the day-to-day activities of all live projects.
Visit sites and sub-contracting teams to ensure all Maple business objectives are successfully met.
Ensure the continuous smooth flow of all projects through all phases, and demonstrate an in-depth knowledge of the status of all concurrent projects in each department - and the challenges to be overcome.
Organise and provide reports for directors (and own use) on the progress of design, purchasing, production and installation. Plan step-by-step activities to progress construction to completion - on time, on budget and to the required quality standards.
Take responsibility for operational decisions that lead to the successful completion of every project under your management, and consider the interests of all relevant parties.
Be in control of any activity with an impact on pre-set budgets (positively or negatively), liaise with senior managers, and authorise that activity with full knowledge of the expected financial results.
Manage projects through all departments within programmed timeframes. Encourage teams to carry out tasks in line with each project programme - while liaising with all project management colleagues to understand their constraints and targets to ensure no project finishes late.
To maintain professional and proactive contact with all customers throughout the contract process - from the point of sales handover to final account completion - and to ensure a solution-based experience that drives complete customer satisfaction and meets Maple's objectives.
Requirements
The ability to simultaneously control and manage multiple projects
across multiple sites
An ability to control sub-contract teams to Maple's high standards
Exceptional project planning, organising and coordination skills for
short- and medium-term projects and all associated phases
Knowledge and experience of using appropriate methodologies for
construction-based project management
Experience of preparing and presenting board reports, and reporting
on project progress
Construction industry knowledge in the same or similar arena
Previous experience in multiple project/programme management and
delivery
Successful completion of 5-day CITB Site Management Safety Training Scheme
CSCS
IPAF 3A 3B
Clean driving licence
HOW TO APPLY
Send us your CV using the form below.
All applications must be submitted by 31st March.
Apply