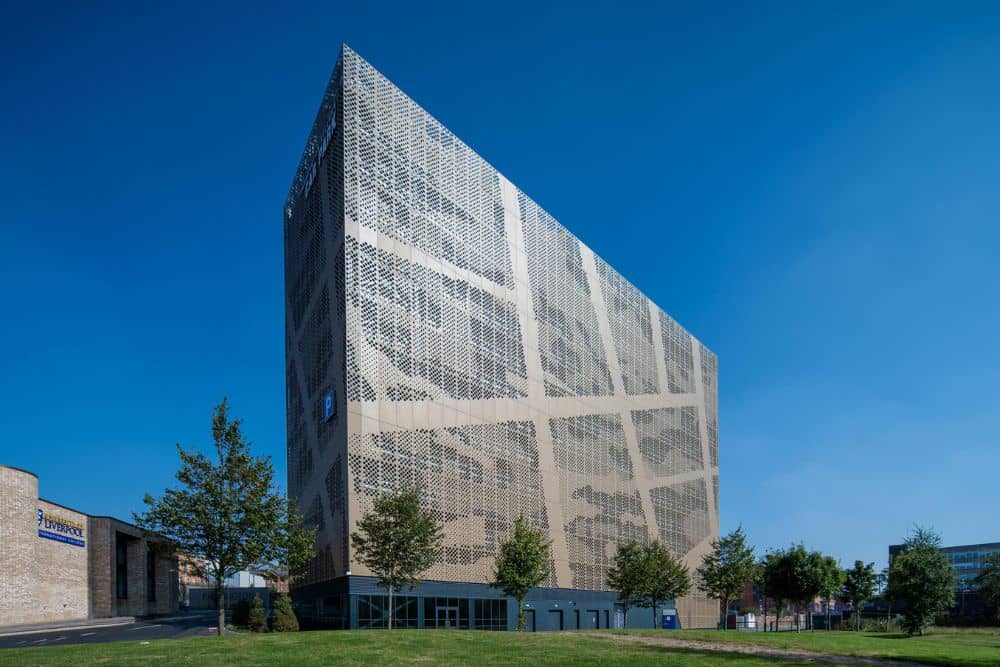 perforated architectural panels for every design concept
Our perforated architectural panels can be created in aluminium or Corten steel. Each aluminium or Corten façade panel is perforated according to the custom design of the façade. Installation is fast and efficient thanks to Maple's engineered bracket design.
Each perforated façade panel can be colour-treated to meet the concept design theme – and all panels are bi-metallic corrosion protected.
FEATURES
Flexible design and orientation - vertical or horizontal
Perforated pattern based on fabrication drawing designs
Powder-coated or anodised to add colour and effect
Aluminium or Corten material finish
Lightweight and versatile panels incorporate a fixed pin arrangement
Maple-design fixing for easy of installation
Brackets fit curtain walling mullions
All fixings A2 stainless steel with bi-metallic corrosion protection
Fitted by fully certified façade installers
Three-year manufacturer's warranty
blade options
Specification
Pitch


(25mm Hole, 50mm Sq Pitch)

Pitch


(15mm Hole, 25mm Tri Pitch)

Square


(Sq)

Rectangle


(Rc)

Curved


(Tw)

Steel


(St)

Aluminium


(Al)

Stainless


(Stn)

Zinc


(Zi)

MS3000 25Rc
—
MS3000 25Sq