Maple are about to complete their largest ever blind project.
We're in the final phase of supplying and installing 1,000 heavy-duty roller blinds for student accommodation in Liverpool.
The blinds at the Greenbank Student Village at the University of Liverpool were described as 'indestructible'. But it's something else that was built to last that we're most proud about.
We were commissioned by ULCO – the university's own construction company – after a recommendation by their senior contracts manager, David Harding.
"We worked with David when he was with a previous company, and we're delighted he remembers our quality products and exceptional service," said Maple's projects director, Jay McGrath. "Trust and personal relationships count for a lot in our business, but we were also able to go on site, carry out a survey and match the specification he needed for the large and challenging project."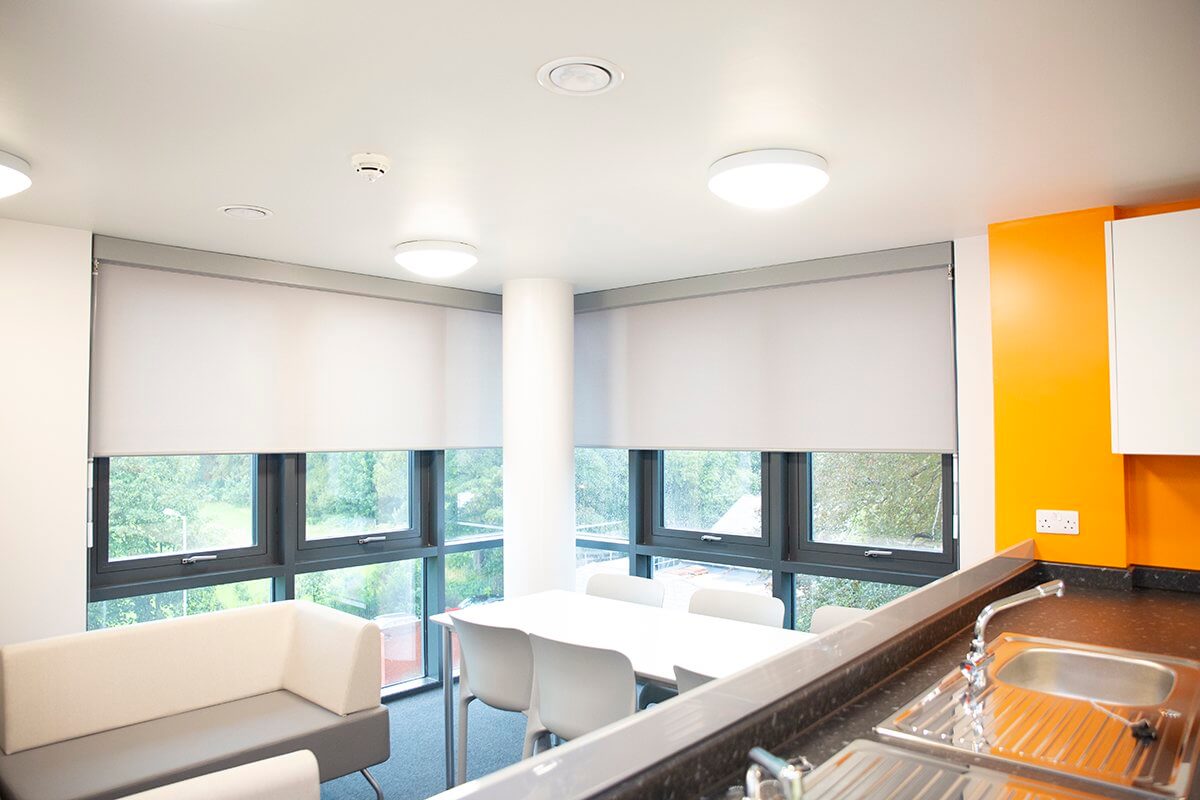 As well as supplying a large number of blinds, we also had to ensure they stood up to the wear of tear of student use.
The blinds for the bedrooms, kitchen and common areas feature special heavy-duty fabric, side guide wires and crank-handle controls. Installation involved high-specification fixings.
All metal components are powder-coated to a specified RAL colour, while the fabric ranges from total black-out for bedrooms to 5% wipe-clean dim-out for other areas.
The development of Greenbank Student Village will include three new-build accommodation blocks and the refurbishment of existing building to provide 1,361 rooms and facilities for undergraduate students.