Maple have been praised for bringing a design vision to reality at a London school.
We have completed a climate façade system as part of a £3m development of Bursted Wood Primary in Bexley.
Architects Ingleton Wood's imaginative design included 60 vertical fins on the building façade to provide solar shading and make an impressive visual impact. But they were not produced as the architect imagined.
"The finished article exceeded our expectations and transforms the school building as intended," said Luke Hayes. "But we didn't envisage flat aluminium plates being used in sections to create the fins at the start of the project. Maple took our design concept and enhanced them in terms of material and design quality."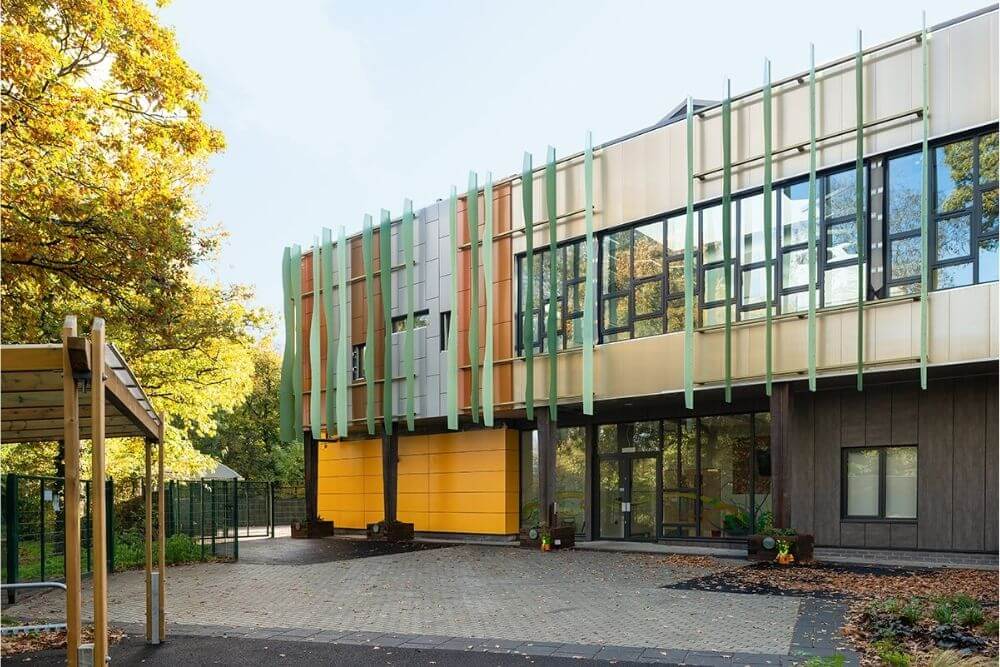 The fins extend down the building to help protect classrooms, offices and halls from the sun. However, it's as a decorative feature that the fins will truly stand out. Coated in complementary shades of green, they have a curved profile to create a wave-like effect best seen from the side of the building.
Luke added: "Maple's technical department demonstrated an excellent understanding of what we were trying to achieve and took the time to appreciate the complexities of the construction process to provide project-specific solutions.
"They also sought to minimise issues at the design development stage, allowing installers on site to carry out their job proficiently."