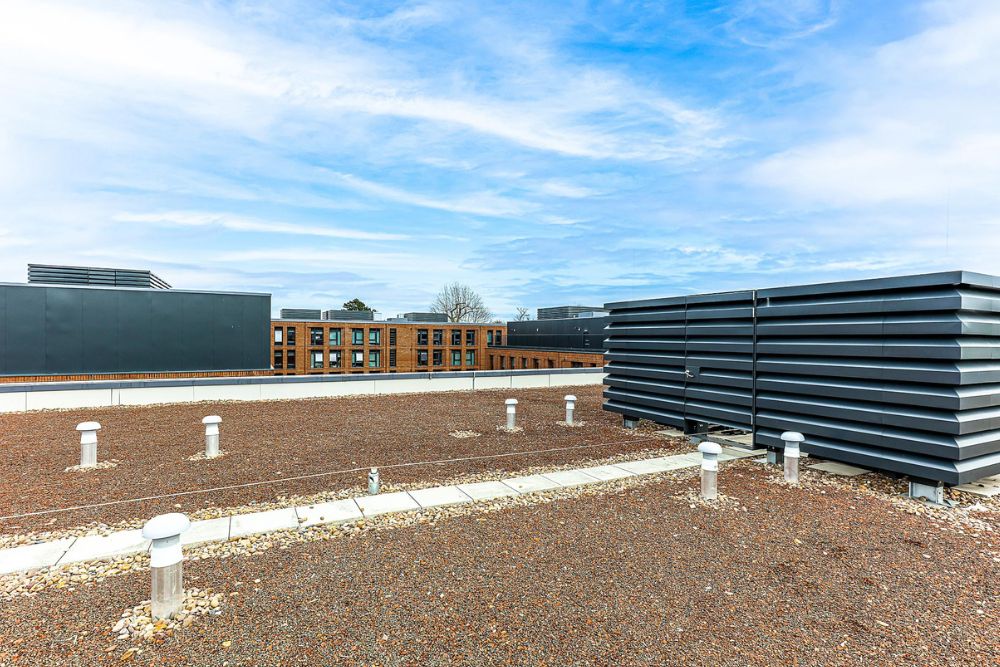 MAPLE'S VENTILATION AND SCREENING SYSTEMS ALLOW AIRFLOW AND HIDE UNSIGHTLY HVAC MACHINERY
Maple have been designing, manufacturing and installing louvres for more than 30 years. During that time, we've seen them evolve from basic screening products to BSRIA-certified ventilation systems offering Class A performance and compelling commercial benefits.
Ventilation is essential in all sorts of buildings to provide clean air for people and machinery. Protecting sensitive areas from the elements is just as important. But louvres can also protect neighbours from noise and light spill – say, from multi-storey car parks. And, of course, as louvres form an integral part of the building envelope, it's important they look good too.
SYSTEM OPTIONS
Screening louvres
Aluminium blades form a screening system to hide unsightly HVAC plant and machinery from view. A modular system incorporating 50mm, 75mm and 100mm blades ensures quick and easy assembly on site.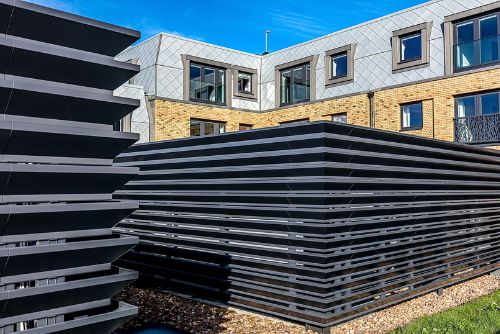 VENTILATION LOUVRES
Maple's ventilation louvres are designed to provide maximum airflow – say in a car park, where dispersing exhaust fumes is important – as well as preventing water ingress. Available as a modular system with single, double or triple-bank blades.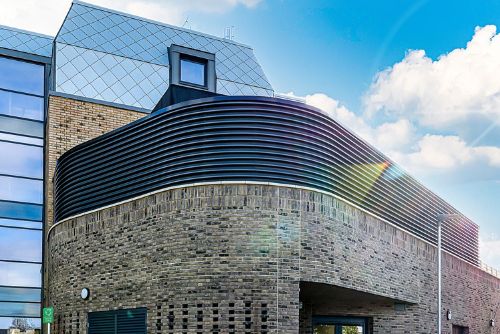 High-Performance Ventilation
Maple have developed a Class A weather louvre system that uses a patented aerodynamic blade profile to maximise airflow AND prevent water ingress. The unique clip-on design means it can be easily changed from a single-bank to a double-bank system.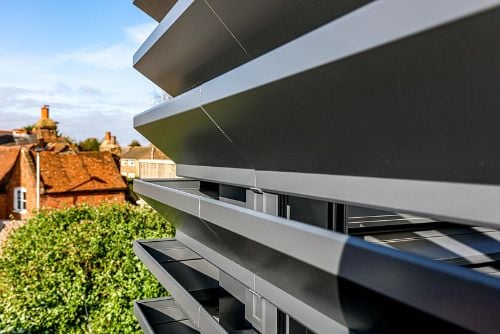 do maple offer a bespoke substructure?
Our
Pluto screening system
supports aluminium louvres on an advanced sub-structure of robust steel posts, and high-grade aluminium mullions and rails. It's lightweight and easy to install – an important consideration for rooftop locations – and fixes directly to the building sub-frame.