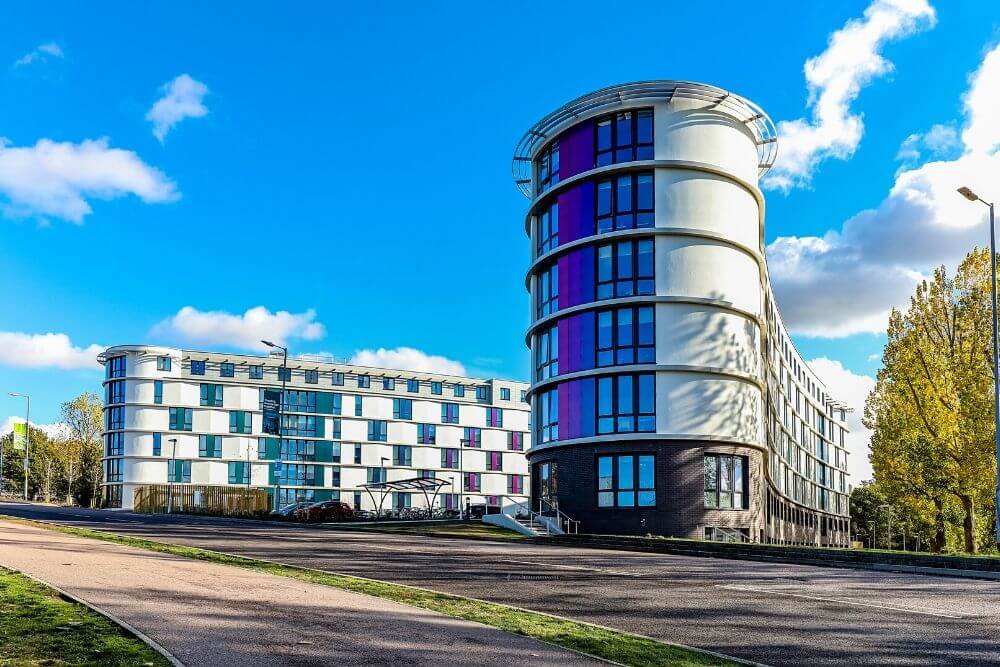 ---
Maple designs, supplies and installs brise soleil and climate façade products for the construction industry. Using our years of experience, we've created a library of standard drawing files for fixing to the most common materials, including curtain wall, steel, timber, concrete and brick.

As part of our commitment to support our clients – and the whole of the industry - you can now request these files from us using the links below or fill out the DWG request form.

The precise fixing approach must go through a detailed design process to take account of different project-specific variables, such as wind-loads and façade design. So, we recommend that you also contact one of our project consultants in the early stages of design development.

BESPOKE design requirements
The design possibilities for modern façades is endless. So, as well as providing standard drawings, our specialists can work with you to create bespoke drawings and proposals for any project. Simply call 0161 456 6644 or email sales@maplesunscreening.co.uk with your requirements.

Brise soleil façades
SD-ST-FX-005 - fixing to steel
SD-ST-FX-007 - fixing to timber
SD-ST-FX-002 - fixing to brick
SD-ST-FX-003 - fixing to concrete
SD-ST-FX-001 - fixing to curtain wall
SD-ST-FX-006 - fixing to Metsec
Climate Façades
Standard fixing detail
SD-CF-FX-005 - fixing to steel
SD-CF-FX-007 - fixing to timber
SD-CF-FX-003 - fixing to concrete
SD-CF-FX-004-1 - fixing to concrete behind building line
SD-CF-FX-006 - fixing to Metsec
Side arm fixing detail
SD-CF-FX-001 - fixing to a curtain wall system
SD-CF-FX-002 - fixing to brick
SD-CF-FX-004-2 - fixing to concrete behind the building line
Type one arm fixing detail
SD-CF-FX-012 - fixing to steel
SD-CF-FX-009 - fixing to brick
SD-CF-FX-010 - fixing to concrete
SD-CF-FX-008 - fixing to curtain wall
DWG file Request