Maple have developed specialist teams of highly qualified on-site installers, who have decades of experience working on construction sites.
The installation process begins long before we get to site – with a thorough evaluation of the challenges and interfaces that are likely to occur. For example, we collaborate with steel, concrete and curtain walling contractors and other third-parties from day one to ensure our fixing requirements are incorporated into their designs. We identify logistical and access challenges, and collaborate with our own production colleagues on 'just-in-time' delivery schedules to ensure speedy installation with minimal impact on other trades.
Paddington MSCP, Liverpool
A complex design of perforated panels, each with a unique location, proved a challenge at Liverpool's Paddington Central car park. Installation was completed on time and to fine margins on a challenging, tight and busy city-centre site.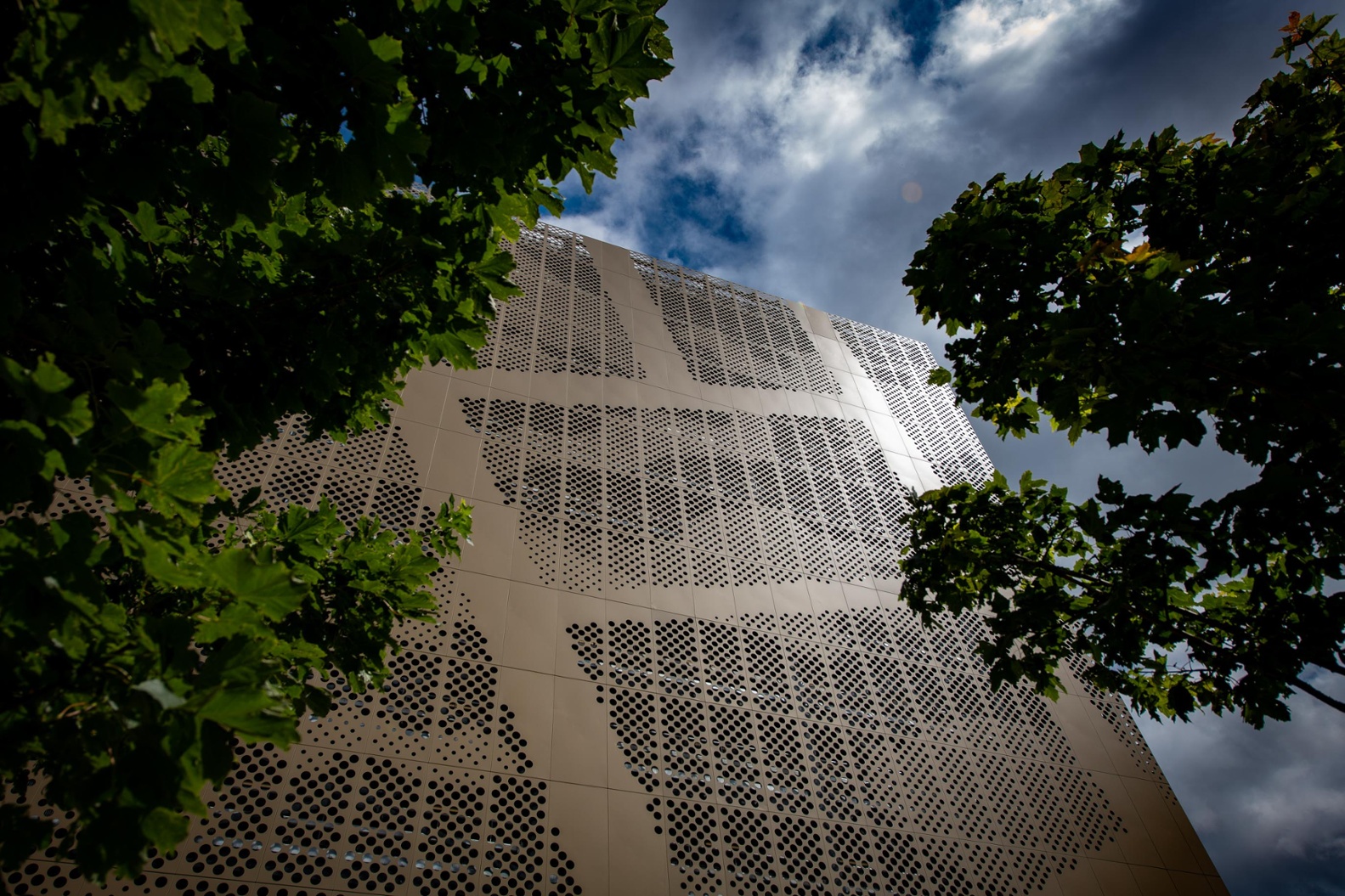 Highly qualified – all our installers are certified to CSCS, IPAF and PASMA standards to allow them to work within health and safety guidelines
Collaboration – our Pluto louvre screening has been developed by our design, production and installation teams to create a system that's lightweight and easy to install
Innovation – Maple's new rainscreen cladding system reduces the time required to work at height, with patent-pending brackets and installation clips
Attention to detail - Maple work to tolerances as little as 1mm, so we liaise closely with other contractors whose tolerances may be greater