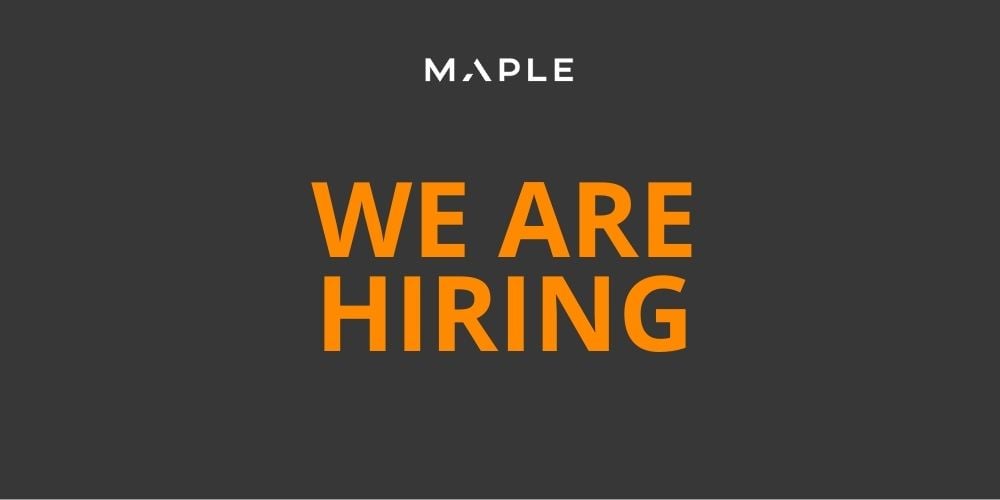 ARE YOU A

LOOKING FOR A JOB

IN CONTRACT MANAGEMENT?
IF SO, LET'S TALK
WE'RE LOOKING FOR SOMEONE TO JOIN OUR TEAM AS A CONTRACTS MANAGER. IF YOU'RE HIGHLY DRIVEN, RESPECTED BY YOUR PEERS AND HAVE THE KNOWLEDGE AND PASSION TO BE AMAZING IN A RAPIDLY GROWING FAÇADE BUSINESS, WE WANT TO HEAR FROM YOU.
WHO WE NEED
A great organiser who can manage multiple work and project streams simultaneously
An expert in planning and organisation, who can collate, analyse and interpret data and present it at executive level in real time
Someone who knows their numbers and can take full control of project budgets with precision and accuracy
A leader and motivator of people, who will direct a team and influence others to maintain the exceptional levels of service expected at Maple
A strong thinker, who will 'design in' success to avoid compromise or risk
A confident decision-maker who takes into account all relevant information, client expectations, design and installation requirements, timings and budgets
A specialist with proven ability to resolve operational problems, design issues, and installation challenges in a multi-trade environment
A master of reporting and clear, concise, compelling client communications
Someone who's driven to be the best ― not by salary (although you can expect generous remuneration, a car allowance and other benefits)
Previous contracts management experience within principal contractors


HOW TO APPLY
Send us your CV using the form below.
All applications must be submitted by 10th December.
Apply