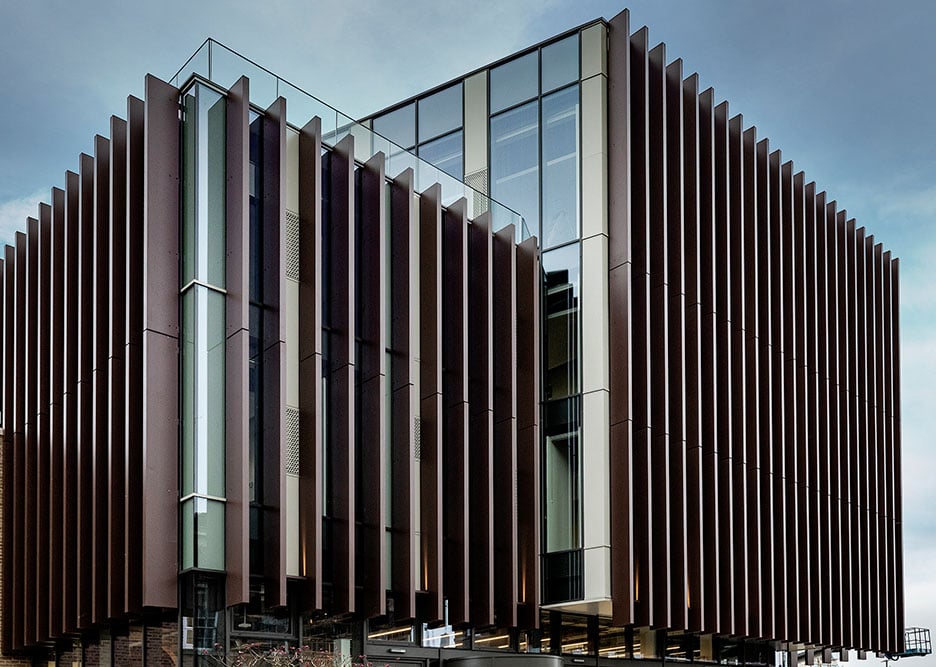 aluminium and timber blades provide effective solar shading and take the sting out of high summer sun
Brise soleil systems use vertical or horizontal blades and fins to provide shade on modern buildings. Available in many different materials and finishes, they're also increasingly used as architectural features.
Aluminium and timber are the most commonly used materials but if you want the benefits of aluminium and the look of timber, why not consider specialist 'timber lookalike' powder-coating treatments?
SYSTEM OPTIONS
Aurora aerofoil blade
Aerofoil blades from 100mm to 1,200mm wide provide effective solar shading. They can be installed horizontally or vertically, and use a modular cassette design for off-site fabrication and efficient installation.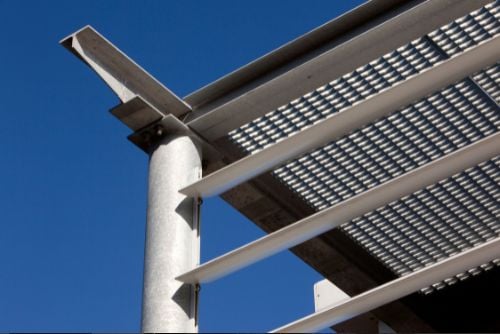 Corona rectangular blade
Ideal for large spans of vertical or horizontal solar shading, Corona is a solid brise soleil system with blade widths of up to 900mm. Available in aluminium or timber, and as a standard or cassette system.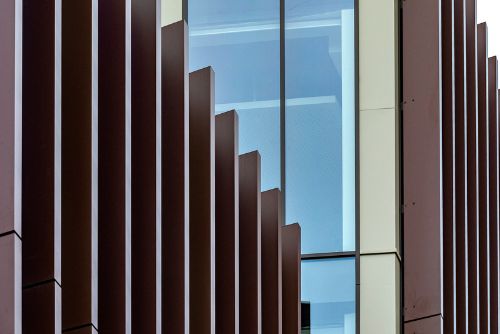 Zenith Z blade
Lightweight blades are engineered for a slimline and stylish look when clients' budgets are tight. Concealed fixings provide a seamless line of solar shading, while a modular cassette system ensures quick and cost-effective installation.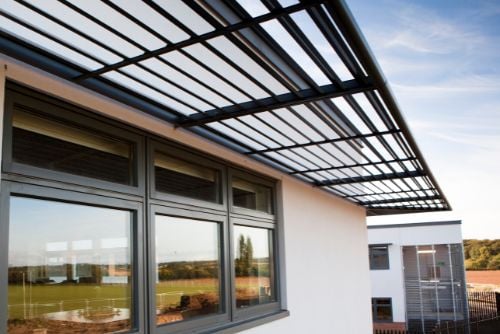 Strata lightshelf
Our modular system clicks together to create solid-shelf solar shading. With blade depths ranging from 100m to 900mm, the system can be used as a soffit feature or as a canopy projecting from the building envelope.
STRATA WALKWAY
Our Strata system provides effective solar shading but is also strong enough to be used as a walkway for building maintenance. It can be combined with other brise soleil and climate façade products.